The idea of a hospital stay can be frightening for anyone going through a mental health crisis. Even if you know that you or your loved one is in need of assistance, you're probably still wondering what happens in a psychiatric hospital.
Today, we'll walk you through some of the most frequently asked questions, from what happens in a psychiatric hospital to what the treatment plan will look like and how you might benefit from your stay. We're here to alleviate your concerns so that you can get the help you need. Let's get started with your questions below.
What Is a Psychiatric Ward?
When some people think of a psychiatric ward, they imagine dark, lonely rooms or uncaring nurses hanging out medications. Unfortunately, psychiatric wards aren't always properly represented in popular culture. As a result, these perceptions can negatively influence people's ideas of what happens in a psychiatric hospital.
In actuality, a psychiatric ward is a residential facility in which people with mental health struggles can receive 24-hour care. Those who are wondering what happens in a psychiatric hospital can rest assured knowing that these centers provide a safe, supportive, and sober environment where patients can fully concentrate on the healing process.
The staff members of a psychiatric hospital typically consist of medical professionals and mental health experts. At The Willough at Naples, for example, we have a staff of doctors and nurses who are clinically trained to assist with various mental illnesses, including:
Post-traumatic stress disorder (PTSD)
Phobias
Additionally, during your time in mental health treatment, you will meet other people who experience similar mental health difficulties. The goal of being in a psychiatric unit is to promote long-term healing. For this reason, family members are also encouraged to participate when applicable during visiting hours and join in on therapeutic sessions.
All of this proves that psychiatric hospitals aren't lonely places—on the contrary, you will have a full team behind you through each step of the recovery journey.
What Happens in a Psychiatric Hospital When Voluntarily Admitted?
Usually when somebody is wondering what happens in a psychiatric hospital, they (or someone they love) are experiencing a mental health crisis. Often, these crises can bring up safety concerns. For this reason, there are two different ways to be admitted for hospital stays: involuntarily and voluntarily.
In the United States, some psychiatric hospitals take patients who are involuntarily admitted. The law behind this is known as the Baker Act and comes into play when somebody is so unsafe and unwell that they often aren't able to make a rational decision to get help.
At our facility, we only accept patients who are voluntarily admitted. This means that patients have made the decision to seek out treatment in order to find relief from the pain that mental illness can bring.
There are many different reasons as to why somebody would be voluntarily admitted. After all, untreated mental health difficulties can lead to the following:
Physical health challenges (headaches, weight loss/gain, nausea, etc.)
Relationship strain
Career challenges
General unhappiness and discomfort
Though making the decision to get psychiatric assistance can be tough, most patients who seek out professional treatment are able to leave the hospital feeling happier, healthier, and prepared for long-term recovery.
What Are My Treatment Options in a Psychiatric Hospital?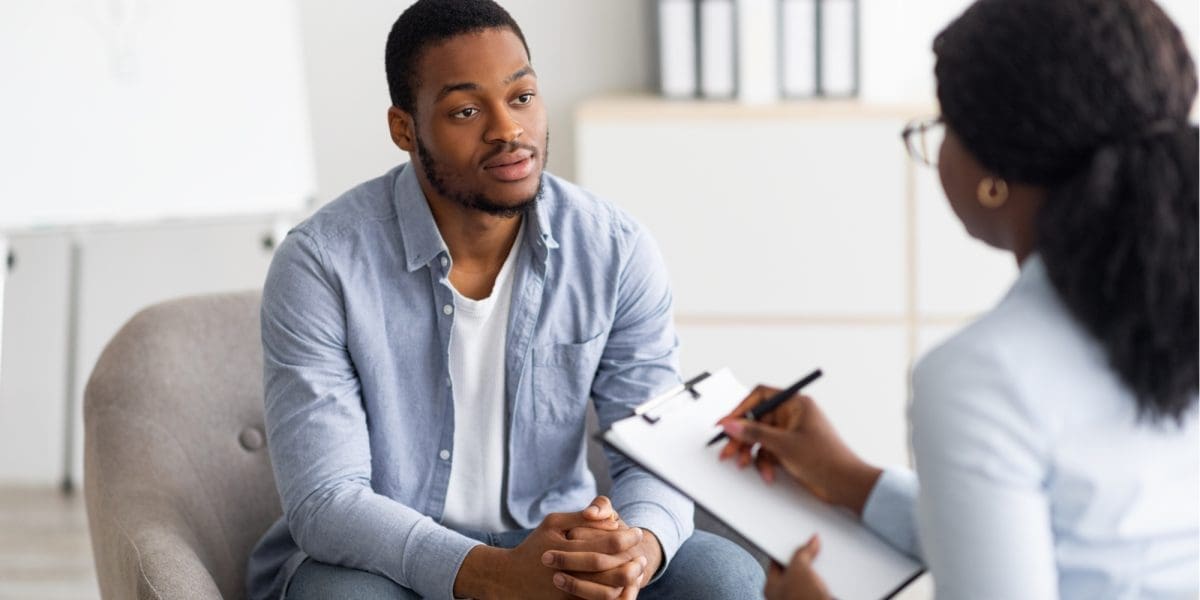 One of the most frequently asked questions after what happens in a psychiatric hospital is what exactly are the treatment options? At The Willough at Naples, treatment is personalized for each patient after a professional psychiatric assessment. Psychological and cognitive screenings can also be beneficial in helping patients know where their needs lie.
Remember that the goal for treatment is to help patients learn the skills they need to achieve long-term recovery. Thus, there are many different approaches that patients have access to in our residential program for mental health needs, including:
Medication management and evaluation
Physical health assessments
Recreational therapy
Group sessions
Long-term wellness education
This list is by no means extensive. In addition to all of these services, we pride ourselves on offering dual diagnosis treatment. This treatment option is for patients who struggle with a mental illness as well as an addiction to drugs or alcohol. Studies show that mental health and substance use are very closely related to one another. If you do not treat both, the symptoms of the other will spiral out of control and might lead to a relapse of past problems.
This is why dual diagnosis is essential to long-term recovery. Many patients begin this path to recovery with medical detox. Through this process, you will have 24-hour care to monitor and manage any withdrawal symptoms you may experience. Not only does this keep you safe, but it protects you from the typical stressors or triggers of every-day life while you find your footing.
After detox, you will have a stable foundation on which to build the rest of your recovery skills. With the right tools to manage your mental, emotional, and physical health, you will then be able to leave the hospital with confidence. Though those stressors of daily life might sneak in on occasion, you'll know how to handle any pressing issues by using healthy coping mechanisms that actually work.
Now That I Know What Happens in a Psychiatric Hospital, How Do I Get Help?
Whether you still have questions about what happens in a psychiatric hospital or you've already decided that seeking help is the best course of action for you, we are here to help you in each part of your journey.
Still feel unsure?  Need assistance with the next steps? You have the option to reach out to us by calling 800-722-0100 or submitting a confidential contact form online. Recovery is something that shouldn't have to wait. Find out what mental health recovery could look like for you by joining us at The Willough at Naples today.