If you are one of the many people struggling with drug and alcohol addiction in Florida, detox is the first stop on the road to recovery. But what exactly is the detox process like? And where do you go from there?
We know that you have questions—and we're here to guide you every step of the way. Read on to learn everything you need to know about The Willough at Naples' Florida detox program and how you can find safe, comfortable treatment to start the healing process today.
What Is Medical Detox?
Detoxing is the process of eliminating toxins from your body. In this case, detoxing means stopping all consumption of drugs or alcohol. Regardless if you are someone who is just beginning on the road to recovery or someone who has been down this path before, detoxing properly can set you up for success.
Some people wonder if they can just detox at home using the cold-turkey method. However, this approach rarely works, and it can actually come with serious complications as a result of withdrawal symptoms. Depending on the specific substance you are detoxing from, these withdrawal symptoms can include:
Tremors
Heart palpitations
Excessive sweating
Nausea or vomiting
Body aches
Insomnia
Hallucinations
Seizures
Mental health distress
As you can see, going through withdrawal is intense and can even put your life at risk. This is why many people who don't have the right resources for Florida detox often end up relapsing in drug or alcohol use.
As an alternative to this, medical detox is a service that puts your physical and emotional well-being first. Florida detox centers like The Willough at Naples introduce medical detox as the first step for most patients entering treatment.
Throughout medical detox, you receive 24/7 care and monitoring. This means that if you have any concerning withdrawal symptoms, you can receive professional treatment right away. Not only does this keep you safe, but this care helps you to set a strong foundation on which to build the remainder of your recovery.
With our Florida detox, you are never alone throughout the process. Medical professionals, mental health therapists, and fellow patients who understand your struggles will be right there by your side. The detox process is a challenge, but you might be surprised at the strength you have within you to make it through.
What Happens After the Detox Process?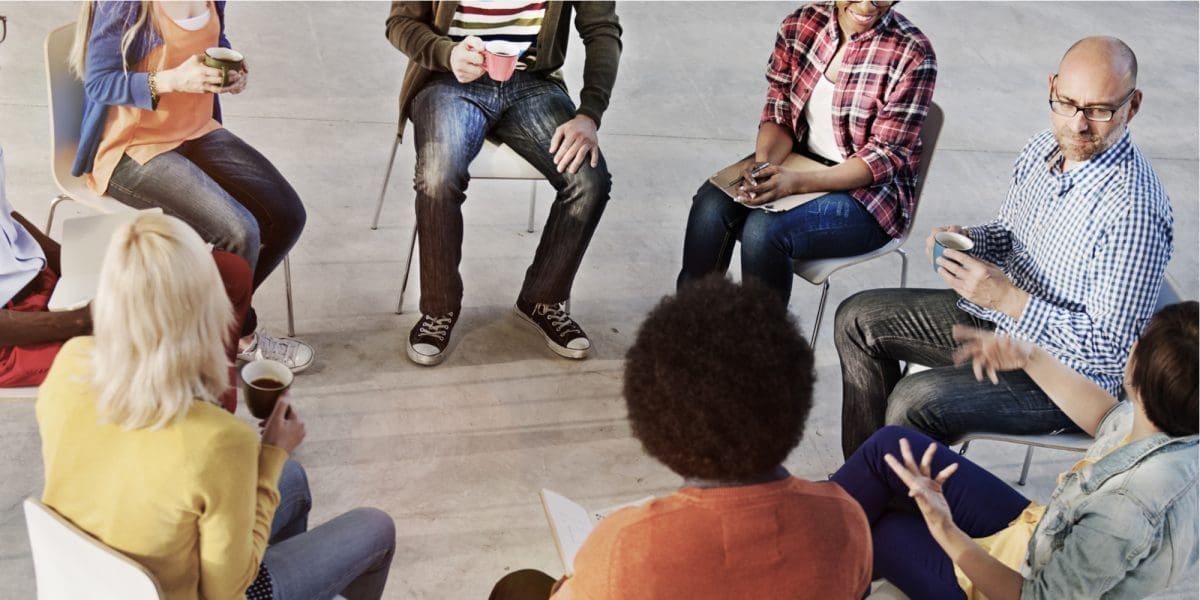 After drug or alcohol detox, the emotional and mental work of recovery begins. For many people who struggle with a substance use disorder, they also have an untreated or undiagnosed mental health condition that needs to be addressed as well. These mental health struggles might include:
Post-traumatic stress disorder
Obsessive/compulsive behavior
Phobias
Suicidal ideation
Studies show that approximately half of all people who have a substance use disorder also have a mental illness. The reverse of this holds true as well. This means that if you have difficulties with either your mental health or addiction, you are at risk for developing the other co-occurring disorder.
After your time in a Florida detox program like the one at the Willough at Naples, you will need the support of a dual diagnosis program in order to approach recovery from all sides. Dual diagnosis treatment works to heal the root of your concerns. This begins with a psychiatric assessment and continues with therapies such as:
Group therapy
Family education
Recreational therapy
Relapse prevention
Discharge services
These services are in place to help you make a full recovery after the detox process. Residential treatment will introduce you to the skills you need in order to maintain recovery after your time at our center as well.
Why Choose Florida Detox Here?
Choosing from the long list of Florida detox centers can be overwhelming. While there are many options out there, not all Florida detox programs have the ability to stabilize your physical and mental health symptoms. Rest assured, however, that the Willough at Naples is a medical detox center that provides the top quality care for all patients.
We offer medical detox that is safe, supportive, and effective. Our staff works 24/7 to keep you safe and content through this challenging process. After, you will have access to a personalized treatment plan with our dual diagnosis center that addresses your specific needs, concerns, and recovery goals.
For more information on medical detox and how our Florida detox center can best serve you, reach out to us at 800-722-0100. You can also fill out a confidential contact form with any questions you have. The way to recovery might be challenging, but whatever your needs may be, we've got you covered.