The fastest route to treatment starts over the phone, by calling The Willough at Naples at (800) 722-0100. All calls are 100% confidential.
Specializing in recovery through strength & compassion for over 30 years.
Since 1983, The Willough at Naples has provided treatment for countless adults suffering from co-occurring substance abuse issues & mental health issues (Dual Diagnosis). Our 87-bed facility is run by a skilled, professional team of nurses, counselors, doctors, and administrative staff, and is dedicated to serving Naples, Miami, Fort Myers, and all other communities of southern Florida.
By offering both residential services with 24-hour care and partial hospitalization programs, The Willough can assist individuals at any stage of the recovery process. We believe that strength & compassion are the best motivators for our patients' success, and channel those aspects into every custom-tailored plan for each unique person.
Licensed & Accredited. Insurance Welcome.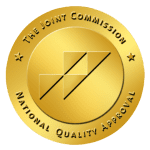 For members of the public who have questions or concerns regarding patient quality or safety, please contact the hospital's administration at 1-800-722-0100, or write 9001 Tamiami Trail E Naples, FL 34113 or email
click here
. Alternately, members of the public may contact the Joint Commission directly at (630) 792-5000 or electronically at the
www.jointcommission.org
---
The Willough at Naples is a state-licensed and Medicare-approved facility. Medicare, Tri-Care, and self-pay clients are welcome, and most insurance plans are accepted.
Treatment Program Features
Group counseling & peer support
Daily interaction with therapists
Individualized relapse prevention (for those with dual diagnosis)
Friendly, experienced caretakers
Marriage & family counseling
Fun, educational recreation therapy
Reach out to us today. We can help.
You can find the determination to overcome your disorders and find total peace of mind, and you don't have to do it alone. We'll help you find the strength to succeed. Just contact us online, visit us in person, or call us, any time of the day or night.
1 (800) 722-0100