Drug and alcohol addiction directly affects countless Floridians every year—more than 10% of all people living in Florida, in fact. And Naples, Florida is not immune to these concerning figures—that's why treating addiction in our community is so important. But what resources are out there for people with substance use disorders? And how do you know what kind of rehab center in Naples, Florida you need?
We're answering all of these questions and more. Keep reading to learn about how you can recover from substance abuse with professional drug and alcohol addiction treatment services.
How Does Drug and Alcohol Addiction Develop?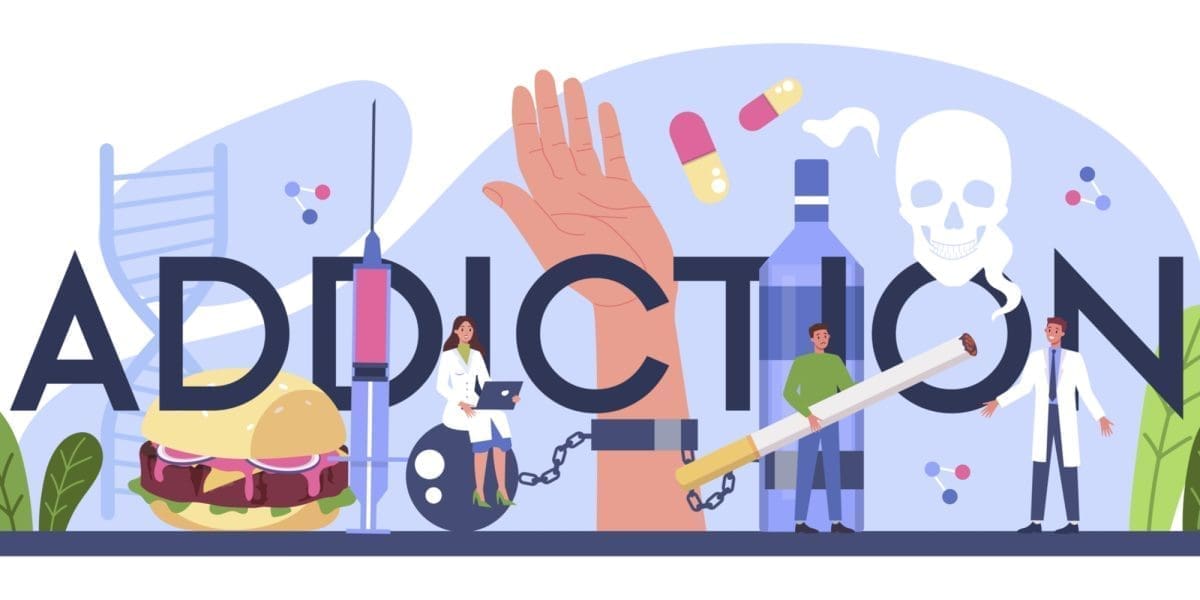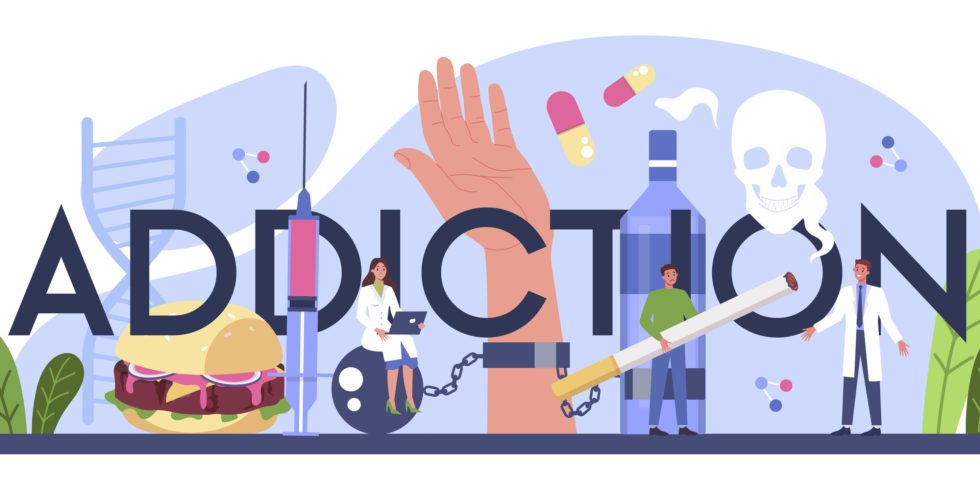 Before looking into drug and alcohol addiction rehab centers in Naples, Florida, it's important to first understand how addiction grows in an individual. There is a common misconception that addiction is caused by a personal flaw or poor decision making. But the truth is that nobody chooses to become addicted to drugs or alcohol, and there are in fact several known causes of addiction.
These include:
Genetics: If your parents have experienced issues with substance abuse, then you are at increased risk to develop an addiction.
Childhood Development: During early childhood development, certain environmental factors can lead to increased risk of drug and alcohol addiction. These include early exposure to drugs and alcohol, child abuse, and poor parental guidance can all play a role in developing addiction.
Social Factors: Friends and family can play a large role in addiction. If the people around you encourage or pressure you to drink or use drugs, it can be hard to say no. Other factors, like economic status, can create additional pressure that leads to substance abuse.
Mental Health Conditions: One in 20 adults in Florida will develop a mental illness, and these conditions drastically increase risk for addiction. People with untreated mental illness symptoms are likely to self-medicate with drugs or alcohol. This can lead to co-occurring disorders, which may require special treatment at a qualified rehab center in Naples, Florida.
Over time, all of these factors can come together to lead to addictive behaviors in an individual. And when it's time to get help, it's important that your care providers approach your addiction with understanding and compassion. But how do you know which kind of addiction treatment in Naples, Florida is right for you?
Choosing a Rehab Center in Naples, Florida
When you're looking for addiction treatment near you, it's important to make an informed choice. While all rehab centers in Naples, Florida are theoretically qualified to treat addiction, different people have different needs. For that reason, it's important to make sure that your rehab's treatment methods line up with what you need.
To make sure that you're getting the right care, look into the kinds of programs your drug and alcohol rehab of choice offers. At The Willough at Naples, we offer two levels of care for those quitting drugs and alcohol.
Medical Drug and Alcohol Detox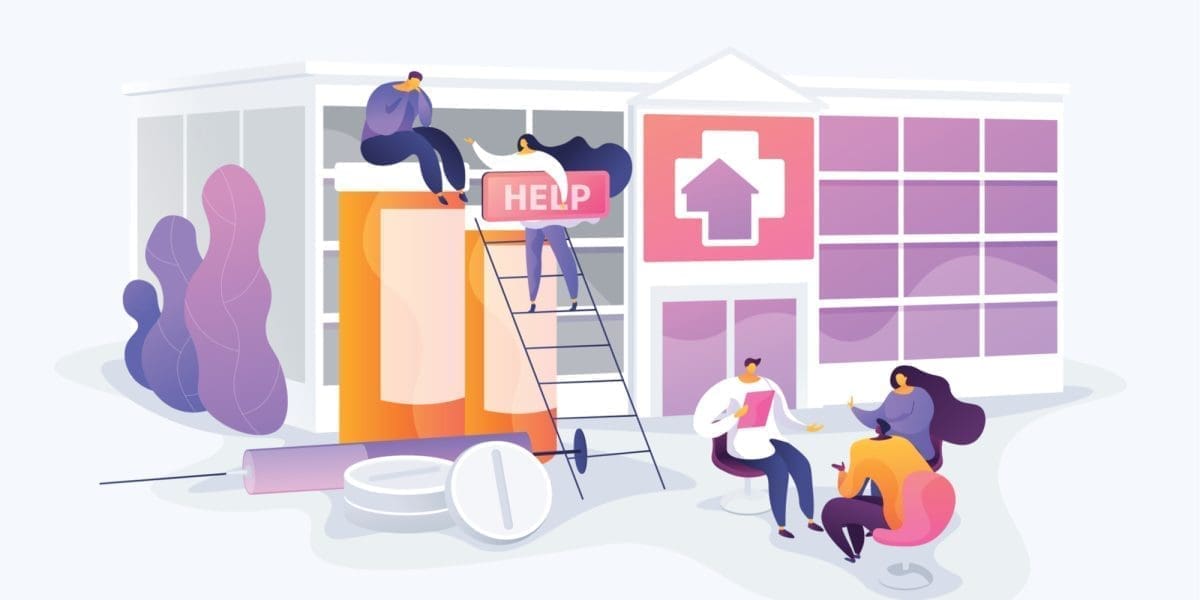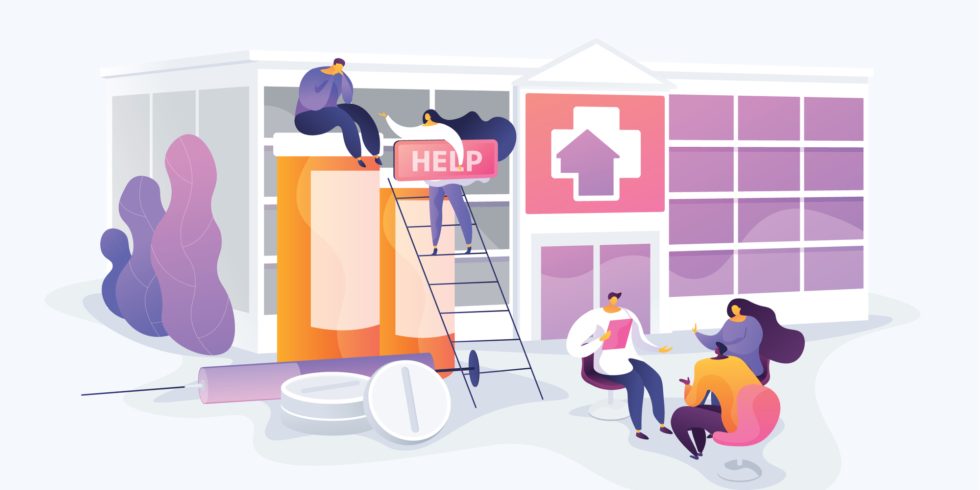 When you're first trying to get sober, drug and alcohol withdrawals can make it feel impossible. These develop because your body has gotten used to drugs or alcohol over time, and without them, it no longer knows how to function. While specific symptoms will depend on what your body is detoxing from, common signs of withdrawals include:
Anxiety or paranoia
Intense feelings of anger
Cravings for drugs and alcohol
Shakes and shivers
Nausea and vomiting
Hallucinations
Seizures
These are just a few common withdrawal symptoms, but as you can see, they can range from uncomfortable to life-threatening. And when you're trying to overcome the urge to relapse in early recovery, the last thing that you should have to worry about is feeling sick.
That's why our drug and alcohol addiction rehab center in Naples, Florida provides a medical detox program. At this level of care, our highly skilled nursing team will monitor your vitals and help address any withdrawal symptoms as they arise. By providing medical monitoring and support, our care team can help minimize withdrawal symptoms while keeping you safe in a welcoming, sober environment. This can not only save your life, but it can drastically lower your risk of relapsing in the early stages of recovery.
But while medical detox is a great treatment option available in Naples, Florida, it only addresses part of the issue: the physical. The mental aspect of addiction, however, requires further treatment to help you fully recover.
Inpatient Dual Diagnosis Care
Often, addiction arises as a byproduct of an untreated mental health issue. And sadly, without proper care, traditional health services may not be able to solve this issue. This is because many rehabs only address addiction, but fail to adequately treat the underlying mental health issue. To get comprehensive care for both issues at once, you will need a rehabilitation center that provides dual diagnosis care.
Dual diagnosis programming exists to treat addiction that arises alongside mental health issues like:
Anxiety
Depression
Trauma
Obsessive-compulsive disorder
Phobias
Bipolar disorder
This inpatient level of treatment employs a variety of evidence-based mental health and addiction treatments to address both issues as part of one larger issue. Each individual receives personal treatment planning, but some of the most common treatment options include:
Psychiatric assessment to identify existing mental health issues
Group therapy to develop community support and discuss coping skills and long-term recovery goals
Recreational therapy to develop important life skills
Relapse prevention planning to keep you sober for the rest of your life
Mental illness education to share essential information on mental health conditions and how they affect addiction
By employing a variety of proven treatment methods, The Willough at Naples can help you quit drugs and alcohol for good. If you've tried to quit before and it hasn't worked, the problem could be that you didn't have treatment for both mental health and addiction. But by receiving care from our licensed rehab center in Naples, Florida, you can get and stay sober.
Your Drug and Alcohol Rehab Center in Naples, Florida
The Willough at Naples is an accredited drug and alcohol addiction treatment center that is proud to help people get and stay sober. With our highly trained staff, customizable treatment plans, and varied levels of care, you can quit drugs and alcohol for good. All you have to do is reach out to our addiction rehab center in Naples, Florida.
To speak with our admissions specialists about our treatment options, call us at 800-722-0100. Or, if you're not quite ready to take that step, fill out our confidential contact form and we'll get back to you right away to answer your questions. Addiction and mental illness can both feel isolating, but you do not have to face these issues alone. Contact us today and see how rewarding a sober life can be.