Millions of people in the United States struggle with a cocaine addiction. Unfortunately, many of these people end up losing their lives to this addiction because they aren't sure how to get the right kind of treatment. The truth is that, though this is a challenging addiction to face, recovery is possible with the right treatment for cocaine addiction.
If you are looking for help with this specific substance use disorder, you might be wondering, "What is the best treatment for cocaine addiction?" Rest assured, this article will cover everything you need to know about the signs of cocaine addiction, the treatment options, and how you can get help today.
Signs of Cocaine Addiction
Cocaine is a highly addictive substance that was originally intended to help with certain medical conditions but has since become illegal because of its addictive qualities. Currently, over 1.3 million adults in the United States report struggling with a cocaine addiction in recent years.
Of these millions of people, cocaine use is responsible for thousands of deaths each year, with the number of casualties rising drastically to almost 100,000 in 2020. These numbers show the urgent need for people to receive help for a cocaine addiction. Even for those who do not suffer from an overdose can face serious consequences by using cocaine. These include short- and long-term side effects.
Cocaine abuse can cause many different side effects, including:
Rapid heartbeat
Headaches
Stomach pain
Fever
Seizures
Increased anxiety
Aggressive behaviors
It can be hard to spot when you or a loved one needs help for a cocaine addiction. However, some common signs that you need help for a cocaine addiction would be:
Being unable to stop thinking about the substance
Using in times of emotional distress
Experiencing withdrawal symptoms when not using
Getting into social, professional, or legal trouble because of cocaine use
Trying and failing to stop using cocaine
If any of these signs look familiar, you might be struggling with a cocaine addiction. Unfortunately, not everybody is able to get help for this substance use disorder because they aren't sure where to start. So, what is the best treatment for cocaine addiction? How can you recover from cocaine use disorders? To begin, let's look at the three necessary steps involved in cocaine addiction recovery.
Step One: Cocaine Detox
The answer to the question, "What is the treatment for cocaine addiction?" begins with medical detox. Medical detox is the process of clearing your body of any addictive substances, including cocaine. Many people think that they can simply stop using this highly addictive substance on their own. However, this is often a recipe for disaster.
Cocaine dependence can cause serious physical and mental health withdrawal symptoms, including:
Changes in appetite
Increased anxiety
Loss of sleep or sleeping too much
Fatigue
Not only do these frequently lead people into using again just to find relief from the discomfort but the symptoms themselves can be life-threatening if not addressed in the right way. This is why it is essential to seek out treatment centers that offer medical detox.
Throughout this treatment for cocaine addiction, you will be monitored by healthcare professionals to ensure your safety and comfort. You may still experience withdrawal symptoms, but you will be in a safe and supportive environment. From here, your treatment facility will guide you on the next steps of the healing process, which often includes addressing your overall wellbeing for total recovery.
Step Two: Dual Diagnosis Treatment for Cocaine Addiction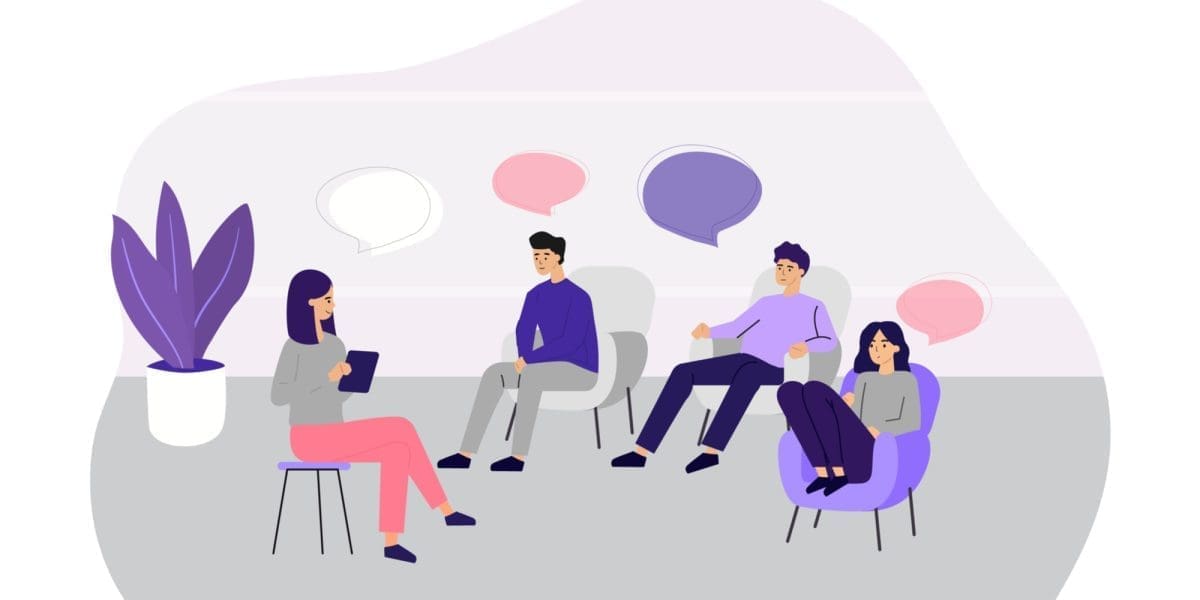 The next step in answering the question, "What is the treatment for cocaine addiction?" includes dual diagnosis treatment. As the name suggests, dual diagnosis treatment addresses two different concerns: addiction and mental health. Just as using cocaine can negatively impact your mental health, having symptoms of untreated mental illness can also lead to more drug use. With such a close connection between mental health and addiction, it is essential to treat both aspects to achieve long-term recovery.
Dual diagnosis programming in a residential treatment facility does exactly this. This treatment for cocaine addiction will give you the opportunity to develop vital coping strategies that you can take with you after you leave the program. These will be helpful because life doesn't stop being stressful—instead, you learn how to better manage anxiety and any other mental health symptoms with healthy coping mechanisms.
Furthermore, dual diagnosis treatment will introduce you to various resources such as:
Psychological assessments
Medication management
Recreational therapy
Nutrition consultations
Group therapy
Relapse prevention
All of these services aim to provide you with effective treatment options for cocaine addiction as well as mental health recovery. Keep in mind that not all treatment facilities for addiction offer dual diagnosis treatment, so it's important to find the right program that can help you with the physical, emotional, and mental parts of recovery.
Luckily, The Willough at Naples is a treatment center that is ready to help you find the answer to the question, "What is the treatment for cocaine addiction?" with services like medical detox, dual diagnosis programming, and more.
Step Three: Find Help For Cocaine Addiction Today
Addiction is an all-consuming disorder that can greatly impact your life, your happiness, and your wellbeing. If you're wondering, "What is the treatment for cocaine addiction?" you've already taken the first necessary steps toward recovery simply by looking for help. And the staff at The Willough at Naples is here to guide you the rest of the way.
We work to provide an approach to recovery that is personalized for your specific needs and goals. As a facility that is focused on mental health and addiction recovery, we can provide you with the care you require. Of course, making the decision to reach out for help can feel like an impossible task. This is why our admissions experts are ready to take your questions anytime. Just call 800-722-0100 or submit a confidential contact form with all of your inquiries.
Cocaine addiction doesn't need to take more from you than it already has. Reach out today for treatment options that will change your life.